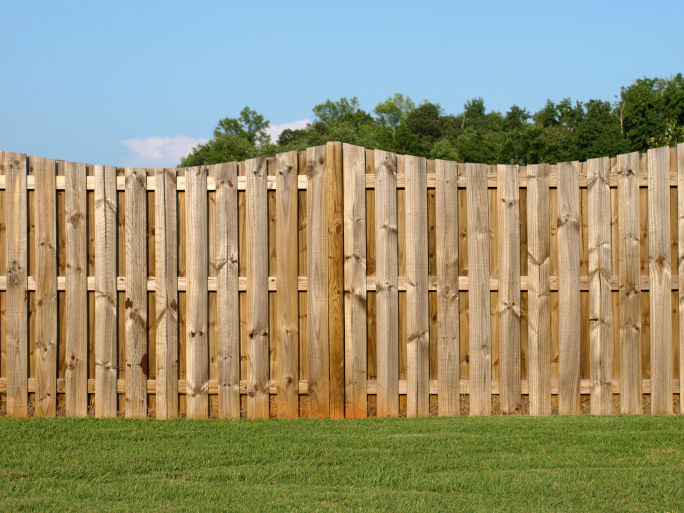 With many types of home improvements, at least a portion of the cost that you put into the improvement can be recouped from additional value when you sell the home.
While each project is different, some projects can have multiple benefits that impact property value and overall desirability with a new home buyer. Adding a beautiful wooden fence to your yard is a great way to boost resale value, and with a closer review, you may determine that you want to install a new privacy fence to your property soon.
Instilling Privacy Around Your Home
While there are different types of wood fences that you can install, a wood privacy fence is among the most common types. Many people enjoy relaxing in their backyards without nosy neighbors and passersby peering at them.
A privacy fence can reduce or eliminate visibility into your yard as well as into the back windows of your home, and this is a true benefit that will make your home more comfortable to live in and more appealing to a potential buyer.
Giving Kids And Pets A Safe Place To Play
While some people want to have a large, open backyard without a visibly defined border, many love the security and peace of mind that comes with having a wood fence around the backyard. In fact, this is almost a priority for home buyers who have kids and pets who may want to roam around in the backyard because it helps to keep them safe and secure when outdoors.
Improving Curb Appeal
A wood fence may commonly be placed around the perimeter of a backyard, it can typically be seen directly from the front of the home. It can be used to conceal certain features of the backyard that may detract from curb appeal, and it can also give your front yard a neater and more refined appearance. A well-maintained and stained wood fence can be a beautiful addition to your front and backyard alike.
Before you make your final decision about whether to install a wood fence on your property, you may be wondering how much of the cost will be recouped through an increase in property value. A great idea is to reach out to an experienced real estate agent with knowledge of your local market. Your real estate agent can provide you with more information about this improvement before you make your final decision.