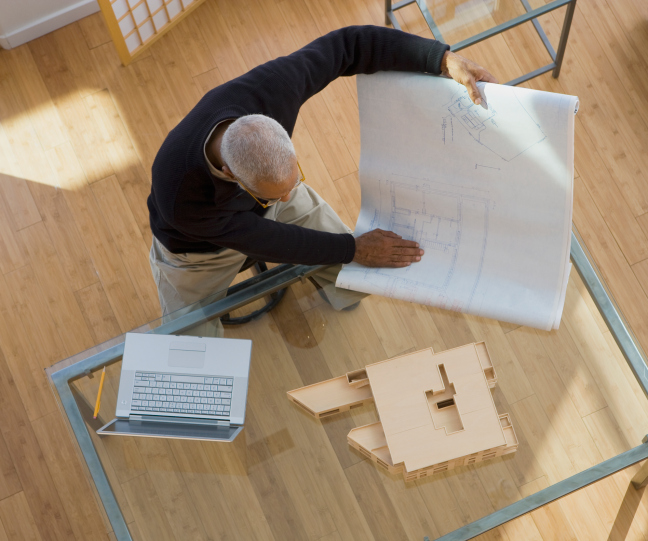 One of the most stressful parts of selling a home is the dreaded home inspection. Getting the most value from a home inspection is crucial, especially since any missed item can cause a significant amount of trouble a few years or decades down the road. With that in mind, let's take a look at a few tips on how one can get the most value from a home inspection.
Keep Calm And Inspect On
Having a stranger poke around every corner of a house with a microsope is frustrating. Homes have emotional value and no one wants to hear about their homes' flaws. The key to a successful inspection lies in remaining calm. Getting angry and or arguing with an inspector is a sure way to lose money.
Stay calm, smile, and accommodate the inspectors. The payoff is worth it.
Understanding The Process
Buyers depend on home inspections to protect them from purchasing a money pit. They want to know what they are getting into. This means that the buyer hires the inspector, not the seller. The seller must do everything they can to present a good face to the inspector because the inspector is not on their side. Inspectors investigate every aspect of a home from the roof to the yard. They look for problems that require immediate address and problems that might arise down the road. Negotiations take place once the buyer receives the inspection report.
Good Presentation
Home inspections are rather like selling the house all over again. Take the time to dress for success. First impressions are very important when it comes to any sale. Dress nicely and act politely. Clean up the home. Touch up areas that need new paint and put some new flowers in the garden. Repair minor problems like loose gutters, faulty steps, and trim work. Make the inspector work to find problems instead of providing obvious issues.
Update The Indoors
Most homeowners are aware of what needs to be done. The time to take care of existing issues is before the inspection. Get electrical systems and heating and cooling systems tuned up by a professional. Take care of minor roof repairs. Address any plumbing issues. Not only does this save sellers money during negotiations, it also shows that they take good care of their home and can go along way towards getting the best price for the home.
The best way to get the most from a home inspection is to talk with an experienced real estate agent. The next best way is a good presentation and addressing known issues prior to inspection. Inspectors look more closely at homes with obvious problems than homes that appear to be well taken care of. Don't wait. Start preparing for your inspection today.