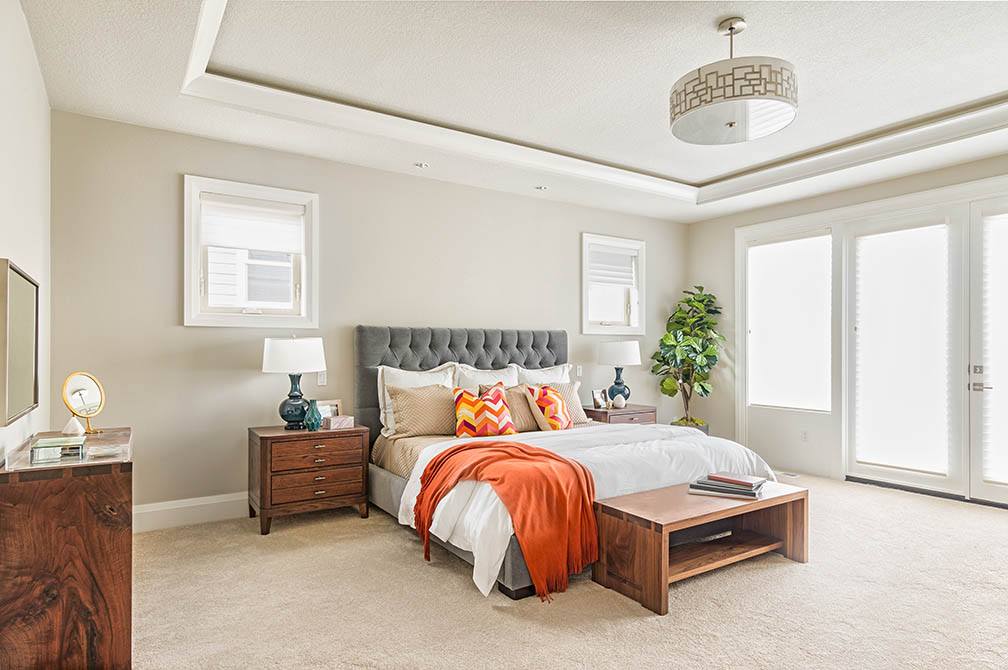 Taking on the task of renovating your home can seem like an awful lot of work, but there are ways to do this that require a lot less energy and just a little bit of money. Whether you're looking for an instant home revamp or are readying your home to sell, here are some ideas for how you can improve your bedroom in no time.
Make It Clutter Free
It might sound too simple, but just clearing away the extraneous stuff that can accrue in your bedroom will instantly improve the look of your space. Instead of doing it over time, set aside an afternoon to go through the excess and clean up extra receipts, junk left in the corner and any unpacked boxes. Cleaning up the stuff that's been lingering may seem like a small step, but it will give way for what comes next.
A Coat Of Paint
While adding a coat of paint may seem like a lot of work for little reward, there are few things that will improve the appearance of a room like a shiny coat of paint. It may be tempting to go for a bright shade, but choose a neutral tone that will age well and can be complimented with bright accents from pillows or a colorful throw. Getting out the paint may seem like a big job at first, but it's one of the best ways to upgrade the look of your bedroom.
Find A Unique Piece
It's one thing to have a great coat of paint and a clutter-free space, but having a unique piece of furniture or a lighting fixture that you can call your own will add that special touch to your space. While there are plenty of options to go with, you may want to choose a vintage item like a claw-footed night table or an embellished chandelier that will instantly dress up a lackadaisical room. Instead of going with something expensive, choose something that you can dress up or re-paint for a modern effect.
It's often the case that renovating your home or your bedroom can seem like an expensive project, but there are ways it can be done that are both economical and will add instant spark. If you're currently renovating your home and are planning to put it on the market in the future, contact your local real estate professional for more information.