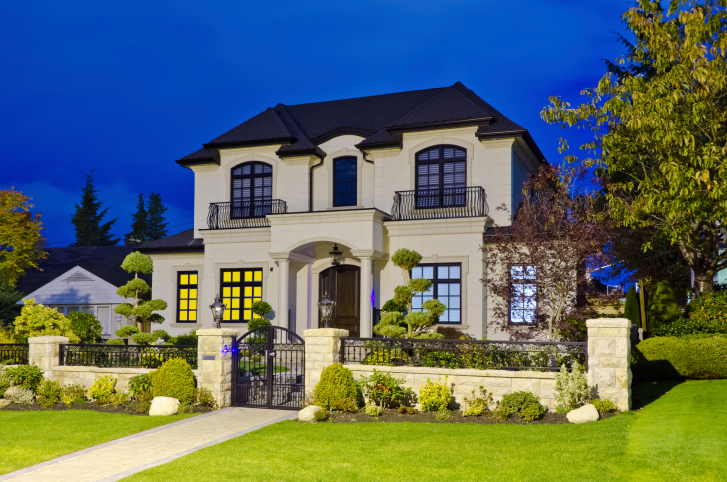 Selling a large house requires showing buyers its potential as a place where they can raise their families, enjoy space to grow, and make it their own. Preparing a large house can be a big task. There are more rooms to clear out, more square footage to get in tip-top shape, and more accumulated belongings to sort through. However, a large house also has strong points that appeal to buyers looking for a spacious home.
Clear the Clutter
Take a look at whether the house feels spacious or crammed with years of debris. Big houses have so much space that many families store more and more things. Therefore, sellers should throw out what they don't need or want, consider putting old treasures in temporary storage, and leave closets and cabinets with plenty of empty space so buyers can envision their own belongings there.
Define Family Spaces
When children leave the nest, some couples turn bedrooms into storage space, work areas or other rooms. To sell the home, they should consider restoring bedrooms to that use. If the house is advertised as a four- or five- or even six-bedroom house, put a bed and a dresser in that many rooms. Make the large living area look like a family room by removing anything else. If there is a garage for two or more cars, remove other items.
Update Key Rooms And Spaces
Consider updating key rooms to appeal to young families. A Realtor® can give advice on whether the kitchen, bathrooms or living areas are outdated by today's standards and whether renovation would increase the sale price.
Make Any Necessary Repairs
Families used to living with a sticky window or tarnished faucet should go through each room and make basic repairs. A fresh coat of paint is one of the least expensive ways to instantly freshen up any room.
Improve Curb Appeal
Many buyers won't even walk in the door if they don't like what they see when they drive by. Remove overgrown shrubs. Get rid of weeds. Add flowers. Fix the mailbox and check the condition of the front door.
Following these steps will show off the best attributes of a big house and help buyers envision it as a place for their own families. Call your real estate agent today for an assessment of how to prepare your home for today's family buyers.