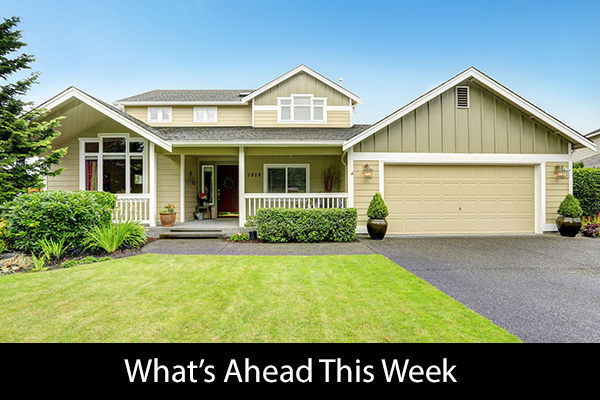 Last week's economic readings included Case-Shiller Home Price Indices, pending home sales and consumer confidence. Weekly readings on mortgage rates and new jobless claims were also released.
Case–Shiller: Home Prices Continue Growth
Case-Shiller Home Price Index reports indicated incremental growth in October with home prices growing month-to-month 0.70 percent for the S&P Case-Shiller 30-City Home Price Index. The 20-city index posted 6.20 percent gains year-over-year. Western cities continued to post the largest gains; Seattle, Washington led with a year-over-year growth of 12.70 percent. Las Vegas, NV and San Diego, California rounded out the top three with year-over-year home price growth of 10.20 percent and 8.10 percent.
Pending Home Sales Subject to Slim Inventory of Available Homes
Homes under purchase contract rose by 0.20 percent in November as compared to an increase in pending sales of 3.50 percent in October. Analysts expected pending sales to rise by 0.50 percent in November. Extremely low inventories of available homes continued to dampen home purchases in November. The National Association of Realtors® said there was a 3.40 months' supply of homes for sale as compared to an average reading of a six months supply.
Small inventories of homes for sale constrict sales by driving up prices, increasing buyer competition and challenging buyers to find homes they want buy among limited choices. Pending sales varied by region with the Northeast posting a 4.10 percent increase in pending sales; the Midwest posted an increase of 0.40 percent in pending sales The South posted a decline in pending sales of -0.40 percent. The West posted a decrease of 1.80 percent, which could indicate that rapidly rising prices in Western markets are topping out. Analysts said that the disparity between pending home sales and completed sales of pre-owned homes made it difficult to accurately assess the future housing market trends.
Mortgage Rates Rise, Consumer Confidence Highest in 17 Years
Freddie Mac reported higher average mortgage rates last week. Rates for a 30-year fixed rate mortgage averaged five basis points higher at 3.99 percent; the average rate for a 15-year fixed rate mortgage was six basis points higher at 3.44 percent. The average rate for 5/1 adjustable rate mortgages was eight basis points higher at 3.47 percent. Discount points were unchanged on average at 0.50 percent for fixed-rate mortgages and 0.30 percent for 5/1 adjustable rate mortgages. Analysts had forecast a hike in mortgage rates after the Fed raised its target federal funds rate.
Consumer confidence rose to its highest rate in 17 years in November. December's month-to-month index reading was 122.10 as compared to an expected reading of 127.5 and November's reading of 128.6. Although confidence dipped in December, analysts said that consumers are confident about jobs and the economy.
What's Ahead
This week's economic readings include releases on construction spending, ADP and Non-farm payrolls and the National unemployment rate. Weekly readings on mortgage rates and first-time jobless claims will also be released