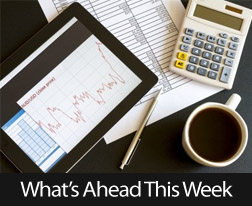 Last week's economic news included Case-Shiller Home Price Indices, along with new and pending home sales readings. The Federal Open Market Committee of the Federal Reserve met analyst's expectations and did not raise the target federal funds rate, which remains at 0.25 to 0.50 percent. Freddie Mac's mortgage rates survey and the Labor Department's weekly jobless claims report were also released.
Case-Shiller: Home Price Growth Slows in February
Average home prices growth slowed in February according to the S&P Case-Shiller Home Price Index. Home prices fell from January's year-over-year reading of 5.70 percent to 5.40 percent. 13 of 20 cities included in the index showed slower growth in home prices. Portland, Oregon showed the highest year-over-year price gain at 11.90 percent followed by Seattle, Washington at 11.00 percent and Denver, Colorado at 9.70 percent
Washington, DC had the slowest year-over-year growth rate of 1.40 percent; Chicago, Illinois and New York, New York where home prices grew 1.80 percent and 2.10 percent respectively. S&P Index Chairman David Blitzer said that tight inventories of available homes continued to drive home prices. Analysts are concerned with shrinking affordability, which keeps first-time and moderate income buyers from buying homes. Analysts caution that first-time and moderate-income buyers are the "bread and butter" of housing markets. Without their participation, current homeowners cannot sell and move up to larger homes.
New Home Sales Lower after February Reading Revised
New home sales dipped in March to a seasonally-adjusted annual rate of 511,000 after February's reading was revised upward to 519,000 sales. Regional results for new home sales were mixed. The Northeast posted flat sales in March; The Midwest posted the highest year-over-year growth in home prices at 18.50 percent followed by the South with a year-over-year gain of 5.00 percent. New home sales fell by 23.60 percent in the West, which was likely due to rapidly escalating home prices in high-cost metro areas.
Pending home sales for March grew by 1.40 percent for a second consecutive monthly increase. Analysts viewed March's reading as positive for a healthy spring season for home sales. Pending home sales forecast future closings and mortgage lending.
Mortgage Rates, New Jobless Claims Rise
Freddie Mac reported higher mortgage rates last week with the average rate for a 30-year fixed rate mortgage seven basis points higher at 3.66 percent. 15-year fixed mortgage rates were four basis points higher at 2.89 percent; the average rate for a 5/1 adjustable rate mortgage was five basis points higher at 2.86 percent. Discount points averaged 0.60, 0.50 and 0.50 percent respectively.
New jobless claims also rose last week with 257,000 new claims filed as compared to expectations of 260,000 new claims and the prior week's reading of 248,000 new claims filed. Analysts said that fewer layoffs suggest strengthening job market. Last week's four-week average of new jobless claims was 256,000 new claims, which was the lowest reading since December 1973. Improving labor markets can encourage would-be home buyers to become active buyers.
What's Ahead
This week's scheduled economic news includes reports on construction spending, private sector employment, non-farm payrolls and the national unemployment rate. Weekly reports on new jobless claims and mortgage rates will be released as usual.