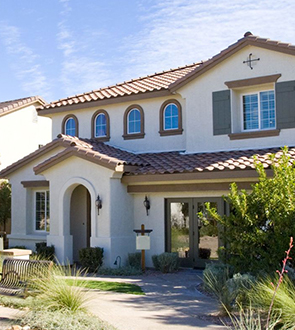 Sales of new and previously owned homes were lower in April after reaching near-record levels in March. Mortgage rates were lower last week and new jobless claims were little changed.
New Home Sales Fall in April; March Reading Revised
New home sales were lower in April after moving higher in March. The Commerce Department revised March figures for new home sales to 642,000 sales on a seasonally-adjusted annual basis. April sales of new homes fell by 11.40 percent to 569,000 new home sales, which fell shy of 605,000 expected sales in April. Sales of new homes reported by the government are based on small samples and are frequently revised, so a month-to-month readings are subject to change. New home sales were 11 percent higher for the first four months of 2017 than for the same period in 2016.
Home prices are showing signs of cooling; the median price for a new home fell to $309,000 in April as compared to $318,700 in March. Lower prices increase affordability and may encourage more buyers into the market. In March, there was a 4.9 percent supply of available homes as compared to April's 5.70 months inventory. Real estate pros typically consider a 6- month supply of available homes a good balance between homes available and prospective buyers.
The National Association of Realtors® reported fewer sales of pre-owned homes in April than for March. 5.57 million pre-owned homes were sold in April as compared to an expected reading of 5.60 million sales. Projected sales were based on 5.70 million sales of previously owned homes in March. Low inventories of homes for sale has stifled demand as would-be buyers wait for a larger choice of homes.
Mortgage Rates Lower
Freddie Mac reported lower mortgage rates across the board for the three types of mortgages reported. The average rate for a 30-year fixed rate dropped seven basis points to 3.95 percent; the rate for a 15-year fixed rate mortgage was eight basis points lower at 3.19 percent and the average rate for a 5/1 adjustable rate mortgage fell six basis points to 3.07 percent. Discount points averaged 0.50 percent for fixed rate mortgages and 0.40 percent for 5/1 adjustable rate mortgages.
New jobless claims rose from the prior week's reading of 233,000 new claims to 234,000 new claims filed last week.
What's Ahead
This week's scheduled economic news includes readings on inflation, core inflation, Case-Shiller Home Price Indices, and construction spending. Pending home sale and multiple labor-related reports will be released along with weekly readings on mortgage rates and new jobless claims.